People named Saif-Kareena's second son, said 'Orangzeb was born after Taimur'
Mumbai. Bollywood couple Kareena Kapoor and Saif Ali Khan's house have knocked by happiness. Recently, Kareena has given birth to another son. Fans listening to this good news are congratulating him on social media, while many people are enjoying the name of their second child. There is a flood of comments from users on social media.
Actually, Saif Ali Khan's elder son is named Ibrahim, second son's name is Timur, now people are calling third son Babur.
One user commented and wrote, "Ibrahim Lodhi, Timur and Babur, Sorry, nobody felt bad, take it moderately and forgive me."
Someone said, Ghaznavi is back, then someone wrote – I wish Kareena's daughter would have been born.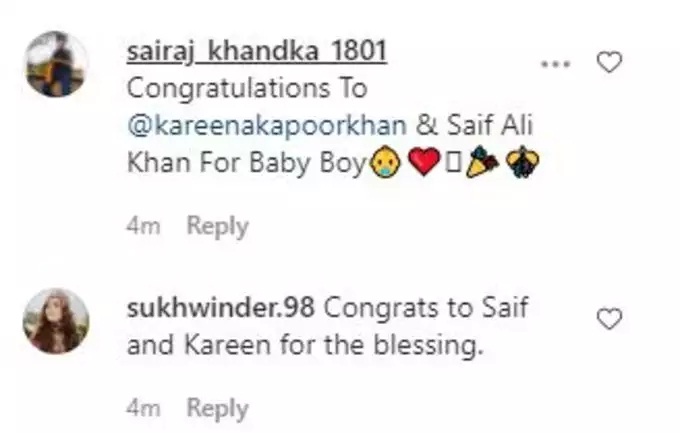 Please tell, this time Kareena Kapoor has become the mother of the second child with the birth of a son, while Saif Ali Khan has become the father of the fourth child. The actress gave birth to a son on 21 February at Breach Candy Hospital in Mumbai. However, no official announcement has been made by Saif and Kareena about this yet.
.